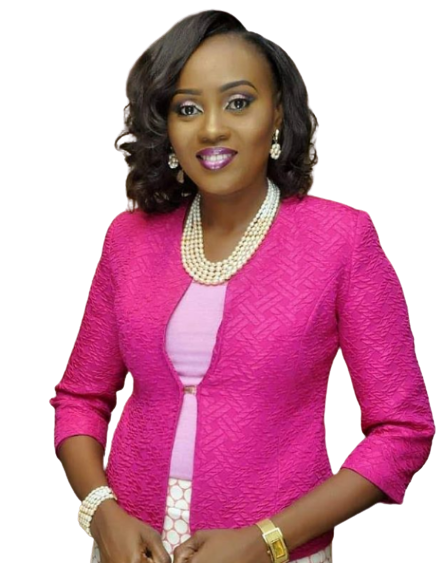 ADERINMOLA EMUKPOERUO is a lover of GOD and His word. She is an anointed preacher and teacher, a divider of portions and distributor of inheritances; bringer of balance and good tidings; repairer, restorer, comforter and helper under GOD. 
A bundle of talents, Aderinmola is a Christian compere, writer, blogger, spiritual coach, intercessor, wife, mother and children enthusiast. She is the visionary at Mothers United in Prayer and Praise Ministry International (MUPP) a ministry with the mandate to serve the body of CHRIST, the nation Nigeria and indeed nations of the world, preserving homes, families and heritages through prayers and praise and which is specifically called and raised for the plight of firstborns and the destiny fulfilment of children, irrespective of their ages or stages in life. She is also the Lead Intercessor at The Prayer Ark, a prayer and coaching platform where GOD transforms and gives victory to His children.
She holds a B.Sc (Hons) degree in Estate Management from the prestigious Obafemi Awolowo University, Ile-Ife, Osun State which positioned her to run A,E&E Realtors Coy with her main focus being facility management. She is also a certified IATA/UFTAA Consultant.
For the past 20plus years, Aderinmola has been blessed to be doing life with her husband and destiny helper, Robert Emukpoeruo, a legal practitioner and they are blessed with five biological children and many spiritual and adopted children.
An encounter with her brings life, colour, meaning, light and vibrancy to you.
Aderinmola is available for preaching, speaking, compering and coaching engagements.